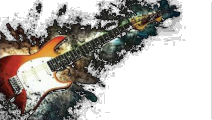 ®Strat, Stratocaster, Tele and Telecaster are registered trademarks
of Fender Musical Instruments, Inc.
Copyright © All rights reserved. James Dodds Limited


. . . . . . . . . . .

email: info@jdguitarworks.com
Location: Orleans, Ontario

Local area drop off and pickup only
. . . . . . . . . . .
"Special Thanks to Jeff Hagerman and Dan Deslauriers for all the input on their respective 'Signature Series' pickups and playing for all the sound clips."
"Special Thanks also to Sylvain Cossette who fabricated my Stratocaster bobbin assembly jig before I had a milling machine to allow me to create those types of parts myself"
Thanks for taking the time to drop by my website. If you have any questions or see anything that might be of interest to you, please just drop me a note and I'll try to answer them.
Take Care, Jim

"I've had the good fortune to meet Jim and I got to see his production process first hand. He allowed me to sample some of his pickup work that was already installed in several different guitars. It didn't take very long for me to decide... I ended up buying a custom set of single coils for my Strat. I hadn't been playing my Strat much because I wasn't happy with the stock pickups. That's all changed, thanks to Jim and some great sounding JD Guitar Works custom pickups. My 2010 Strat now has some real 60's punch. These pickups are a fantastic value, the build quality is exceptional, plus you get to experience Jim's infectious enthusiasm and commitment to customer satisfaction. I could not be happier!"

Cheers, Jerry