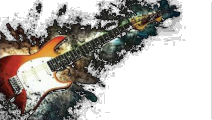 ®Strat, Stratocaster, Tele and Telecaster are registered trademarks
of Fender Musical Instruments, Inc.
Copyright © All rights reserved. James Dodds Limited


If that 60's Pre CBS Vintage Tele type tone for country with a good amount of spank is what you are looking for I think I can help you. Or maybe you are looking for a jazzier Tele neck to complement a classic bridge for a little more versatility from you instrument. If so, I build custom wound pickups to help you achieve that goal.

At the current time, I offer Tele four style passive single coil custom wound pickups:

You can also "mix and match" bridge and neck pickup combinations to suit your tone quest.
I work with you to get towards the tone you're are looking for. And again, if you are not happy with the pickups, you can bring them back in original condition for refund. But I think you'll be happy.

Pickup Covers in:
- Chrome
- Gold
- Bare
- Nickel

". . .Clear, crisp, bright, articulate, thick, sweet, rich. It can be aggressive (in a good way) but it stays smooth (not edgy or icepicky). Well balanced low/mid/high. Respond very well to pick attack. Nice roll off on the volume to clean up. They're equally nice fully distorted or semi-clean (just to break-up) clean I don't know yet. End result - I could not be happier and it suits my playing/style perfectly.
Brent (Ottawa)